Many Bank of America and Chase Bank account holders have complained about not being able to download transactions for their bank account or credit card account online because of QuickBooks Online Banking error 355. This error occurs when QuickBooks is unable to establish a connection with your bank, and your bank feed won't update. The error message that appears on your screen is:-
"We are having trouble getting your bank data. Please try again later. (355)"
Won't be able to get rid of QuickBooks Error Code 355? Want Experts help? Get in touch with our QB professionals by dialing +1(855)-955-1942.
Reasons that trigger the QuickBooks Online Banking Error 355
The primary reason why this banking error 355 appears is that your QB is not able to make a connection with your bank. However, a list of the other most common reasons that can result in this error is given below:
If you have made changes in your banking records and do not save them successfully, then you may face QuickBooks Online Banking Error 355.
When the official website for your back is under maintenance, then also QuickBooks Online banking error 355 may arise.
If you have changed your id, username, or password for your online banking profile, then also the error may appear.
If the QuickBooks has disconnected your account, then this can also lead to this error.
Your web browser Cache data may also stop your online activity and can lead to this online banking error 355.
Steps To Deal with QuickBooks Bank Error 355
There are 4 Methods to overcome QuickBooks Online Error 355. Follow these steps to fix this error and access the features that are blocked due to QuickBooks Banking Error 355:-
Method 1- Manually Update your Bank Account
You can manually update your bank account if it does not update automatically. Follow these steps in order to do so:-
Tap on Banking in the left menu.
Choose your bank account from the list.
Click on the Update button.

Enter in your Multi-Factor Authentication (MFA) credentials if required and click on Continue Update.
NOTE: Jump on to the next method if the issue still persists after this method.
Method 2- Update your Bank Information
Resetting and editing your bank information can help you fix QuickBooks Banking Error 355. Follow these steps to do so –
Click on Banking from the left menu.
Now, Choose the appropriate bank account from the list.
Tap on the pencil icon and select Edit sign-in info.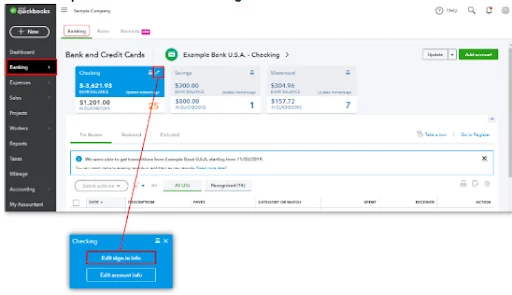 Now enter your Banking details and tap on Update.
Method 3- Run QuickBooks in Incognito Mode
QuickBooks Online Error 355 could be caused by cookies and caches in your browser. Try opening your QBO company file in incognito mode, as cookies and cache are ignored. Each browser has its own method for entering incognito mode: –
Ctrl + Shift + N – Google Chrome
Ctrl + Shift + P – Firefox
Command + Shift + N – Safari
Ctrl + Shift + P – Microsoft Edge
Note– If you don't face any error through this mode, go on your regular window and clear the cache.
Method 4: Do a Basic Troubleshooting Routine on your Browser
Sometimes when there are some glitches in your web browser, then also you may run into this 355 error. In such a case, try to remove some loopholes in our web browser and resolve the error. Here are the steps you need to do if you use Google Chrome:
Initiate the process by clearing the junk files of your browser. For that, you must delete the cache and cookies data from the storage bin of your browser:

Open the Chrome browser on your system and then hit on the three dots on the Tools icon from the top-right corner.
Then, select the Settings option and choose the Security and Privacy tab.
After that, click on the Clear browsing data and mark the boxes for the below-given options:
All Time in the Time Range.
Cached images and files.
Cookies and other site data.
Lastly, hit the Clear Data button and delete the temporary files.
If the above-mentioned steps do not help you out, try to operate the QuickBooks on any different browser like Mozilla Firefox, Internet Explorer, etc.
Method 5- Manually Import the Transactions
QuickBooks Bank Error 355 creates an issue in updating your transactions automatically. Luckily QBO offers an option to manually upload your transactions. You can ask for a list of transactions from your bank and upload it on OBO:-
Note:- Your file needs to be in .QBO, .CSV or .QFX format so that QuickBooks can read it.
Go on the Banking page and click on Banking.
Choose the bank and tap on File Upload in the upper-right corner.
Browse and open your bank file.
Tap on Next till your transactions are successfully imported.
Also Read- Register QuickBooks Library Files Failed? Fix The Error!
Method 6: Run a Quick Disconnect and Reconnect Step for your Account
The next step for you is to erase your banking details and then again add them and refresh the records in your system. This helps to delete the bug and resolve the issue.
Step 1: First Go through your List of Downloaded Transactions
In the QuickBooks screen, you need to press the Banking or Transactions tab.
After that, look for the bank account that you want to disconnect and then mark the blue square beside it.
Lastly, hit the Review button and then click on the given Transactions on the given list. Then you can add, review or match those downloaded transactions so that you do not need to re-download them later.
Step 2: Disconnect your Bank Account by Removing it
You need to press the Banking button and again click on the blue square for the relevant bank account.
Then, tap on the Pencil icon given beside the account that you want to update and then choose the Edit account info option.
Next, mark the box against Disconnect this account on save option.
Then, press the Save and Close buttons and remove the account.
Step 3: Add and Reconnect your Bank Account.
Go to the Banking menu and then select the Link Account option from the given option list.
Now, locate and choose the financial institution from the given list and then follow the instructions that appear on the screen and complete the reconnection.
Method 7: Move To Open Banking From the Standard one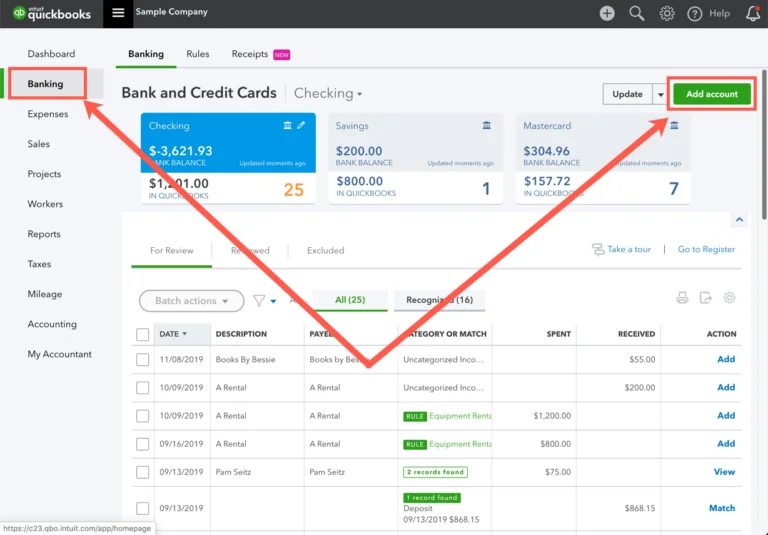 For this step, you need to use the open banking option and reconnect your bank account.
First, open your bank account and then click on the Add Account option.
You can search and use Paypal for this, just after selecting it tap on the Continue button.
After that, It will display some instructions on the screen, follow them and authorize the connection with your QuickBooks account.
Next, go to the QuickBooks online page and then select the account that you wish to connect.
Lastly, open the account by clicking on the connect option.
Need Experts Help to fix QuickBooks Online Banking Error 355!
So this has been all about QuickBooks Online Banking Error 355. If you still have any queries, get in touch with our QuickBooks professionals by placing a call on QuickBooks Data Service Solutions Helpline Number +1(855)-955-1942.
Frequently Asked Questions
1. What is error 355?

The QuickBooks online banking error 355 means that the QB is not able to get the details about your bank account. It is only able to pull the partial information from the bank's API and thus is showing the error.

2. Why am I not able to link my bank account on QuickBooks Online?

You may not be able to link your bank account on QuickBooks Online if it is already linked. To check for this, go to the Bookkeeping section followed by Transactions. Then select the bank from the Banking section and press the Edit icon. Now tap on the Edit sign-in info and enter your bank User ID and Password. After that, click on the Update sign-in info.