Data Service Solutions
Diagnose your business data with your trusted Data Service Partner. We empower your data needs with round-the-clock expert assistance.
Managing data can pose significant challenges for businesses of all sizes. One of the key challenges is the sheer volume of data generated daily, making it difficult to organize, store, and retrieve information efficiently. However, many business owners tend to prioritize in-house accounting management, leading to discrepancies and diverting focus from business growth. As a solution, the trend of outsourcing bookkeeping to certified accountants and ProAdvisors is gaining popularity. However, the main challenge lies in identifying a reliable and trustworthy professional service that can efficiently handle your business needs. That's where we enter the scene.
Data Service Solutions is an umbrella organization, specializing in various technical aspects of the digital management of books and accounts. We take pride in being the number one choice of top businesses and setting benchmarks for the industry in providing the best and safest bookkeeping and accounting service. Additionally, we also offer technical assistance for all the major accounting, taxation, and payroll software.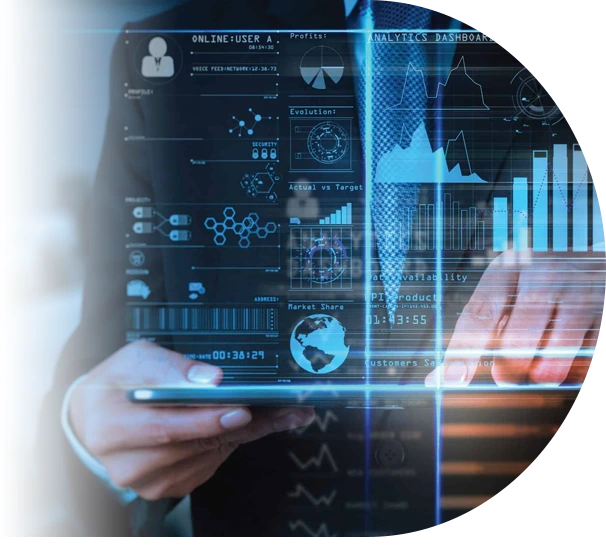 At Data Service Solutions, we believe that time efficiency is valuable in the business process. Our experts are available 24/7 to provide support to our clients. Our accountants and IT technicians work together to manage numerous books efficiently. With access to the latest tools, cutting-edge expertise, and a rich knowledge base, we can provide the best assistance for all your data challenges! By entrusting your data to Data Service Solutions, you can focus on core operations and drive your business growth while maintaining data accuracy and integrity.
We are offering
Data Repair
Identify the errors, inconsistencies, or corruption in your data and get it fixed to create an accurate database for your business.
Data Migration
Move and integrate your data from one system to another while maintaining its accuracy and integrity.
Data Compression
Reduce the size of your data files with advanced algorithms and save ample storage space without fearing data loss.
Data Conversion
Transform your data into a compatible and accessible format swiftly with precision and reliability.
Other Services
Accounting & Bookkeeping Services
Data Service Solutions aims to provide comprehensive accounting and bookkeeping services tailored to your business's unique needs. Our skilled accountants and bookkeepers offer expert solutions for basic to complex bookkeeping and accounting requirements. Our accounting services include financial statement preparation, cash flow management, general ledger maintenance, etc.
Payroll Services
Managing payroll can be a complicated process for any organization, but not with the team of Data Service Solutions. Our professionals can help you streamline your payroll processes by taking charge of various payroll duties like calculating wages, maintaining records, filing payroll tax returns, etc. More importantly, you can avail our services over the phone or through Chat support.
Taxation Services
The experienced tax professionals at Data Service Solution can guide you through tax planning, preparation, and filing tax forms, avoiding tax penalties, reporting penalty abatement, etc. We ensure you and your business pay the right taxes and identify opportunities to reduce tax liability. We help you monitor and file all the state, local, and federal taxes.
Accounting Software Support We Offer
QuickBooks
QuickBooks is a comprehensive accounting software offering a wide variety of features, including automated payroll, inventory management, etc. However, dealing with errors and bugs can be a big deal for a non-technical user. So, Data Service Solutions offers certified QB ProAdvisors to provide excellent online support for all your issues.
Sage
Sage is an integrated solution for mid-sized companies to streamline payroll and payment systems, but users may experience bugs and complications. However, Data Service Solutions provides immediate troubleshooting for all your technical discrepancies while using Sage. We also offer online support for common user queries on the tools and functions of the software.
Turbotax
Filing state or federal taxes can be challenging for business owners or employees. However, TurboTax by Intuit is a powerful tool that automates tax calculation and payment, checking over 350 tax deductions and providing excellent user support. Data Service Solutions provides expert advisory on TurboTax complications and delivers immediate troubleshooting for errors and bugs.
Xero
Xero accounting software simplifies the financial management process for accountants, bookkeepers, and small business owners. It has features like live transaction feeds, digital payment acceptance, secured payroll, inventory monitoring, invoice sending, and tax calculation. Data Service Solutions offers 24/7 support for Xero issues, ensuring your problems are quickly resolved to minimize business disruption.
Quicken
Quicken, developed by Intuit, is a popular financial management tool for self-employed professionals, small businessmen, and proprietors. It can handle transaction history, investment performance, and syncing across platforms. However, it is not error-proof, and data integrity issues and corruption are common occurrences. That's why we offer you  24*7 support for all your Quicken queries.
FreshBooks
Thanks to its attractive pricing and wide range of features, FreshBooks is a popular accounting tool for various businesses. With double-entry accounting, payment collection, and time tracking, it maximizes bookkeeping and business management. At Data Service Solutions, we provide real-time support to our clients using FreshBooks, ensuring expert assistance to any bugs or issues you encounter.
Why Choose Us?
We at Data Service Solutions have trained professionals proadvisors that help you ace your accounting and bookkeeping. Our expert technicians maintain your accounting software and provide immediate support for any issue. We help you perform all the major tasks in QuickBooks efficiently with  24/7 online and over-the-phone support.
Additionally, we help you to apply the best accounting practices with high data entry accuracy and attention to detail. Our accountants are proficient with other popular bookkeeping applications like XERO, QuickBooks, FreshBooks, Quicken, etc., and help you keep your records accurate and well-maintained.
So hire a ProAdvisor or Bookkeeper from Data Service Solutions, the best in the industry.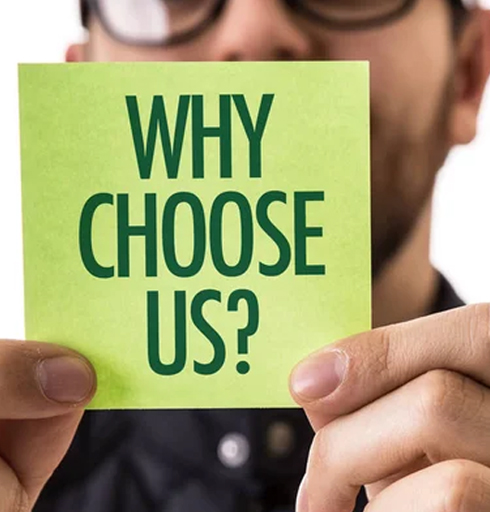 Frequently Asked Questions
What are the different QuickBooks Services?
Different QuickBooks Services include:
QuickBooks Data Conversion that helps in converting data from one format to another, 

QuickBooks Data Migration which helps to you migrate your data from one system to another

QB Data Repair which helps you fix various damages in your data files etc.
What is the purpose of QuickBooks File Repair?
QuickBooks Data File Repair helps fix corrupted, unrecognizable, or damaged company files. We can help you repair your data files without compromising your data.
What are the ways to migrate client data to QBO?
The three ways to migrate your client data to QBO include:
entering the information manually, 

using IIF files, 

and utilizing the services of a conversion expert. 
However, migrating the data is tricky, so we suggest you go through the third option and connect with an expert from Data Service Solution for help.
How much does the QuickBooks service cost?
The QuickBooks data service cost varies depending on the size of your company file and the service you require. You can either choose the one-time fix or can activate a yearly-based service.
Our Client's Testimonials
Things went south for my firm when our accountant left just three days before an IRS audit of our accounts. Hastily, I hired Data Service Solutions to assist me through the audit and got the results I didn't hope for. Firstly, I had a QuickBooks subscription at the time, so all the invoices and accounts are digital. I suspected that the software integration of the tools might be a problem, but the accountants at the DSS were well-versed with QB and all of its extensions. Secondly, their team worked extensively on our accounts to ensure that no discrepancies were left for the IRS auditors. The audit went smoothly, and since then, all of the accounting of my firm is managed by Data Services Solutions.

Renee Weaver
I used to be immersed neck-deep in the tax forms and files at the end of every fiscal year due to my staff's poor accounting management every other year. It costed my business very dearly, and then I decided to hire a bookkeeping service. I took references from my colleagues and found very positive reviews for Data Service Solutions. Today as I am writing one myself, completing my third-year run with the DSS and their top-notch bookkeeping management services. Their online assistance always responds quickly, and I never had to ring more than once to their support number for urgent help. I highly recommend their accountants to anyone in dire need of good accounting support.

Larry Simmons
I am a self-employed professional, and accounting has not been my cup of tea since the inception of my freelance venture. Somebody suggested me to use QuickBooks to streamline my bookkeeping practices, and after a week of purchasing the software, I realized that it's not my cup of tea either. So I hired a QB ProAdvisor from Data Service Solutions, and I have not turned to any other service since. Their technicians know the software inside out (literally!) and provide fairly common and understandable support instead of dropping big technical terms to simpletons like me. I have been managing my own accounting through QuickBooks for over two years now, and most of its credit goes to the DSS.

Kathryn Ingerly