Most business owners fixate on the in-house management of the accounting for their firms resulting in discrepancies within the books and a lack of focus on the business growth. Nowadays, the trend is changing and shifting towards outsourcing of bookkeeping to certified accountants and ProAdvisors. The only trouble is to find a professional and trustworthy service to bid in and handle your business. That's where we enter the scene.
Data Service Solutions is an umbrella organization covering various technical areas of digital management of books and accounts. We take pride in being the number one choice of top businesses and creating benchmarks for the industry in providing the best and safest bookkeeping and accounting services. We also provide technical assistance on all the major accounting, taxation, and payroll software.
At Data Service Solutions, we think that time efficiency does hold a monetary value in the business line. Just as so, our proficiency lies within our team of experts, constantly working to provide 24*7 support to our clientele. Our accountants and IT technicians collaborate to efficiently manage numerous books while providing the best assistance to you!
Data Service Solution's Main Services
Accounting &
Bookkeeping Services
Data Service Solutions helps its clients to cut the costs incurred on hiring accountants and bookkeepers. We provide personalized online accounting and bookkeeping services meeting the best professional standards possible. Our accounting services include solutions for small manufacturing and construction businesses' outsourced bookkeeping, financial statement preparation, cash flow management, creating and forecasting budgets for the current fiscal year, month-end closings, cash balance tracking, bank reconciliations, general ledger maintenance, outsourced CFO functions, etc.
Payroll Services
Handling payroll is a necessary yet time-consuming chore that most business owners tend to ignore or outsource from payroll services companies. At Data Service Solutions, we take charge of several payroll duties like employee time and attendance record, setup and regulation of direct deposit accounts, calculation of payroll taxes with correct deductions, monitoring the payments of workers' comp premiums beside actual payroll, 401(k) and other beneficial plans integration, etc. we also provide QuickBooks payroll services with over-the-phone or web support.
Taxation Services
Data Service Solutions has professional tax specialists to assist you with online and offline taxation services like preparing and filing tax forms, avoiding tax penalties, reporting penalty abatement, extending support during an IRS audit, etc. We monitor and file all the state, local, and federal taxes such as W-2, 941, 940, and sales and business taxes. Other tax-related consultancy includes business tax preparation, income tax preparation for individuals, tax planning, problems with IRS tax payments, BPOL returns, personal property tax returns, etc.
Accounting Software Support We Offer
QuickBooks Help
QuickBooks is the best accounting software that offers a wide range of features to its users, including automated payroll, inventory management, utilities to create various financial reports and forms, etc. With regular updates, users rarely find a chance to complain. However, for users with a non-technical background, its errors and bugs are often a cause of disturbance and confusion. At Data Service Solutions, we have certified QB ProAdvisors on our team, providing excellent on the line for our clients' issues.
Sage Support
From small to mid-size companies and construction firms, Sage has an integrated solution to streamline their HR, payroll, payment systems, etc. Still, bugs and complications arise from the user end and dismantle the productivity from time to time. At Data Service Solutions, we take care of all such technical discrepancies occurring unexpectedly in the Sage software and provide immediate troubleshoots for them. We also offer online support for common user queries on the tools and functions of the software.
Quicken Helpline
From self-employed professionals to small businessmen and proprietors, Quicken by Intuit has been the top choice for a variety of users looking for a diligent and automated financial management tool. It can handle numerous tasks like keeping transaction history, calculating investment performance, continuously syncing the info across digital platforms (desktop, web, and mobile), etc., and has multiple pricing plans in accordance with the availability of features. But it is still not error-proof as data integrity issues and corruption are common occurrences in the software.
TurboTax Assistance
Numerous issues arise on a business owner's or employee's mind while filing their state or federal taxes. There are just so many types of forms, confusing instructions, multiple platforms, etc., that make the on-time tax payment difficult. TurboTax by Intuit is a powerful tool dedicated solely to automate tax calculation and payment by checking with over 350 tax deductions, also providing the best support to the user. We offer expert advisory on the complications in the TurboTax application with immediate troubleshoots to any errors or bugs.
Xero Support
Xero accounting software is known for its high-end capabilities to assist accountants, bookkeepers, and small business owners in simplifying financial management chores. Some of its major features include connecting the user's bank account for live transaction feeds, accepting digital payments through multiple gateways, secured payroll disbursal to employees via direct transfers, inventory monitoring, sending out invoices through mail clients, calculating tax returns, etc. With Data Service Solutions, you can avail 24*7 for the issues occurring in the Xero, along with instant solutions to common queries.
FreshBooks Support
FreshBooks is the choice of many businesses (with employees and contractors) due to its attractive pricing with various features present in other accounting tools. Additionally, it offers double-entry accounting, collection of payments through credit cards, time tracking for hourly client projects, etc., to maximize the bookkeeping and business at the same time. It also takes care of the tax calendar and readily pings the user. Data Service Solutions provides real-time support for FreshBooks to its clients to keep the bugs and issues out of the bay of business.
Hire a ProAdvisors from the Pros!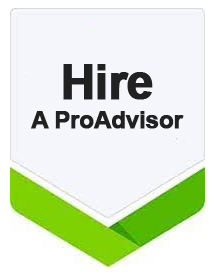 ProAdvisors at Data Service Solutions are trained professionals to maintain your accounting software and provide immediate support to any issues in it. Starting from complete setup, our expert technicians will provide the best online training to your employees and executives to perform all the major tasks in QuickBooks efficiently. If there are any vulnerabilities in your QuickBooks, our ProAdvisors will analyze them and address them appropriately to prevent any data corruption. In an unfortunate event of data loss, DSS will provide 24/7 online and over-the-phone support to your team. Your digital accounting needs diligent ProAdvisors of Data Service Solutions. Hire a Proadvisor from us today!
Hire a Bookkeeper from the Best!
Bookkeepers at Data Service Solutions apply the best accounting practices with high data entry accuracy and attention to detail. The proficiency of our accountants in Microsoft Excel and other popular bookkeeping applications like XERO, QuickBooks, FreshBooks, Quicken, etc., is at par with the best in the industry. Our bookkeepers will maintain an accurate record of financial transactions, update the general ledger, reconcile entries into the accounting system, and track the debits and credits of the organization to avoid skimming frauds and theft within time. We meet your requirements better than any other bookkeeping service out there, so save yourself the time and effort of more scrolling and hire a bookkeeper from us today.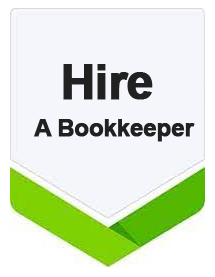 Our Clients' Testimonials

Larry Simmons
I used to be immersed neck-deep in the tax forms and files at the end of every fiscal year due to my staff's poor accounting management every other year. It costed my business very dearly, and then I decided to hire a bookkeeping service. I took references from my colleagues and found very positive reviews for Data Service Solutions. Today as I am writing one myself, completing my third-year run with the DSS and their top-notch bookkeeping management services. Their online assistance always responds quickly, and I never had to ring more than once to their support number for urgent help. I highly recommend their accountants to anyone in dire need of good accounting support.

Renee Weaver
Things went south for my firm when our accountant left just three days before an IRS audit of our accounts. Hastily, I hired Data Service Solutions to assist me through the audit and got the results I didn't hope for. Firstly, I had a QuickBooks subscription at the time, so all the invoices and accounts are digital. I suspected that the software integration of the tools might be a problem, but the accountants at the DSS were well-versed with QB and all of its extensions. Secondly, their team worked extensively on our accounts to ensure that no discrepancies were left for the IRS auditors. The audit went smoothly, and since then, all of the accounting of my firm is managed by Data Services Solutions.

Kathryn Ingerly
I am a self-employed professional, and accounting has not been my cup of tea since the inception of my freelance venture. Somebody suggested me to use QuickBooks to streamline my bookkeeping practices, and after a week of purchasing the software, I realized that it's not my cup of tea either. So I hired a QB ProAdvisor from Data Service Solutions, and I have not turned to any other service since. Their technicians know the software inside out (literally!) and provide fairly common and understandable support instead of dropping big technical terms to simpletons like me. I have been managing my own accounting through QuickBooks for over two years now, and most of its credit goes to the DSS.