When managing the accounts of small and mid-size business firms, you must look for reliable accounting software. Also, Data Repair is one of the most sought services used by users.
The advanced features offered by the various accounting software makes business accounting more accurate and systematic. Non-accounting professionals can also use this software for their organization. At times, the technical issues can slow down the accounting process and result in significant consequences. One such intimidating technical problem is damaged or corrupt company files that can strike anytime to hamper your work. Don't panic! With the incredible Data Repair Services, you can efficiently resolve this problem.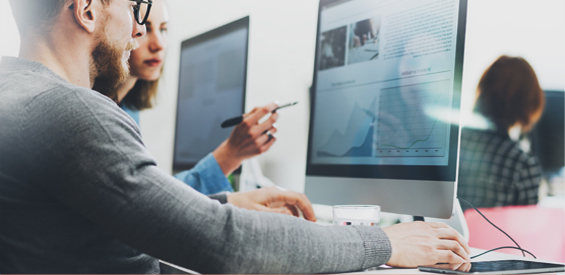 Why Are We An Ideal Choice For Repair Service?
If you have lost or damaged your company data, we can help you fix it in nearly every case, even when others have failed! Our data repair service is second to none. We are not only capable of repairing damaged databases but are a full-service data recovery company. If the accounting data's security is your primary concern, and you do not want to send your files outside of the USA, you do not have to worry with us. We are a USA based company with a long history of satisfied customers.
The following are the top 10 reasons that will force you to give our repair service a try:
We guarantee you secured privacy with our strict non-disclosure agreement.
Adept technicians are available round the clock to assist you with the best client service.
No-Repair, No-Charge policy
Free evaluation for all standard level services
A standard repair turn-around of nearly 1-3 days.
Firm upfront pricing, no surprises here.
Expedited Emergency services 12-24 hour turn around.
Most advanced techniques are available.
Over 10 very successful years of experience.
Over 90% Success rate
Apart from providing the highest quality Data Repair Service, we are also among the fastest repair services available. We promise to serve you at an affordable price, even for a home user. Contact us +1-(855)-955-1942 and avail free of charge phone consultation, get in touch with our technician, and find out how we can help in repairing your critical data.