Immediate QuickBooks Data Repair Services 24x7
When you use QuickBooks for managing accounting and financial data for your organization, you hold it responsible for managing all the operations of your data. The advanced features offered by this accounting software make business accounting more accurate and systematic. Even non-accounting professionals can use this software for their organizations with ease.
But sometimes, minor glitches or bugs in the application can lead to corruption in your data, which can cost you to lose all of it. In such cases, QuickBooks Data Repair Services play a major role in repairing and getting your data back.
How Would You Know Your Data File Is Damaged and Needs Data Repair?
It's important for you to notice even a minor sign of data damage in your files before it completely ruins your files. Look for these noticeable signs and get your QuickBooks data file repaired as soon as you can:
You are getting logged out of your company file while working.
Your QuickBooks Desktop application shuts down without reason.
Finding it difficult to open your company file.
Some of the important information might be missing from your company file.
Your balance sheets are out of balance or contain wrong information.
You can not save your transactions, or they have gone missing from your records.
Some weird foreign symbols and signs are replacing the names and numbers in the data file.
Your company file is lagging heavily.
What Do We Offer As A QuickBooks Data File Repair Service?
When you contact Data Service Solutions for QuickBooks data repair services, the first thing we do is examine your company files thoroughly. Under this examination, we will analyze multiple aspects of your QB data files and check for signs of even minor damages. Afterward, we repair your file and make sure it is completely healthy to be used again.
The steps proceed like this:
Analysis of Data File: The first step involves analyzing your data file and checking where the data damage and corruption have happened. The analysis may reveal some data corruptions that can be repaired manually without initiating the entire repair process. At the same time, other major corruptions might need a more intensive repair process which is handled in the next step.
Data File Repair and Review: If, in the analysis of your file, we found a higher percentage of data damage in your files, then we try to reach the root cause of it. As in the majority of cases, this kind of damage happens because of an inappropriate network environment setup. So, we review and fix your network environment setup before proceeding ahead with the repair process. This prevents the same thing from happening in the future. Lastly, after running a thorough repair process, we review your files once again to ensure everything is good to use.
New Company File Implementation: In case your corrupted data can not be repaired or the size of your data file is too large, then the last option for us is to create a new QuickBooks company file. We help you start a new QB company file with the following options:
Restructuring the Chart of Accounts (if needed).
Cleaning up the vendor, customer, or item inventory lists.
Transferring the desired vendor, customer, and item inventory lists to the new QuickBooks company file.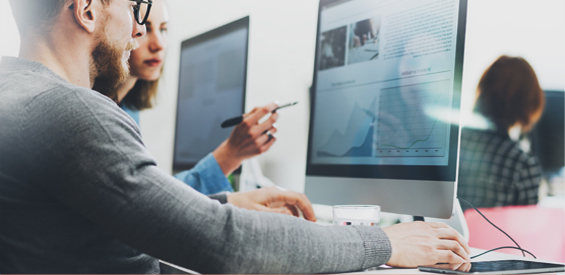 Why Are We An Ideal Choice For Quickbooks Data Repair Service?
If you have lost or damaged your company data, we can help you fix it in nearly every case, even when others have failed! Our QB data repair service is second to none. We are not only capable of repairing damaged databases but are a full-service data recovery company. If the accounting data's security is your primary concern, and you do not want to send your files outside of the USA, you do not have to worry with us. We are a USA based company with a long history of satisfied customers.
Top 10 reasons Why Our Quickbooks Data Repair Service is Best:
We guarantee you secured privacy with our strict non-disclosure agreement.
Adept technicians are available round the clock to assist you with the best client service.
No-Repair, No-Charge policy
Free evaluation for all standard level services
A standard repair turn-around of nearly 1-3 days.
Firm upfront pricing, no surprises here.
Expedited Emergency services 12-24 hour turnaround.
Most advanced techniques are available.
Over 10 very successful years of experience.
Over 90% Success rate
Apart from providing the highest quality Data Repair Service, we are also among the fastest repair services available. We promise to serve you at an affordable price, even for a home user. Contact us +1-(855)-955-1942 and avail free of charge phone consultation, get in touch with our technician, and find out how we can help in repairing your critical data.